NSB voted Best Statewide Bank
Date: 5/23/22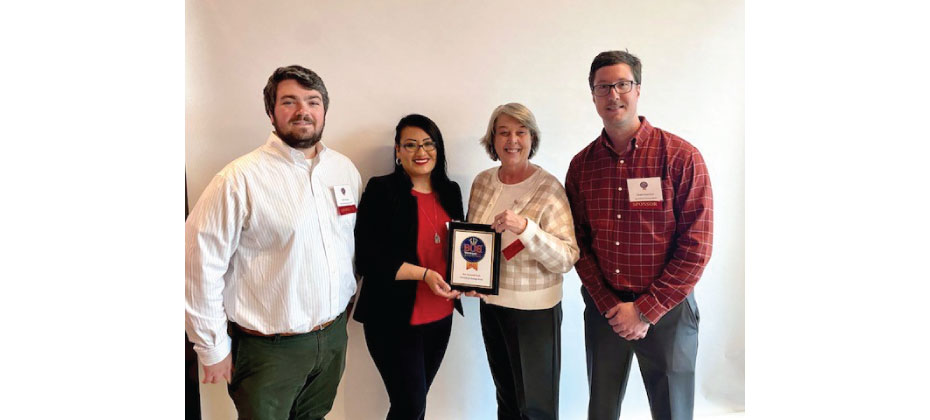 In a poll of more than 68,000 VermontBiz readers, NSB prevailed as the Best Statewide Bank at the Best of Business in Vermont Awards. On Thursday May 19th, at Hula in Burlington, businesses from across Vermont were celebrated in the annual VermontBiz Best of Business Awards. Businesses were awarded based on the results of a reader-supported poll from VermontBiz Magazine and on their website. 
The theme for the evening was "Hidden Treasures of Vermont" and more than 100 Vermont businesses were awarded for excellence in their respective fields. More than 68,000 votes were tallied to determine the winners, a 40% increase over polling for the event in 2021.
"VermontBiz has spent the last 50 years forging its relationship with Vermont's business community and the BOB Awards provides an opportunity to tell us, other readers and the rest of the state which companies in Vermont have the best products and services for businesses. This is the sixth year that VB has surveyed its readers to find the Best of the Best companies in Vermont," said VermontBiz.
 
***
Northfield Savings Bank is the largest bank headquartered in Vermont, with 14 branches serving consumer and commercial customers in central Vermont and Chittenden County. Founded in 1867, NSB has remained a mutual institution throughout its history, focused on strong community impact in the Green Mountain State. NSB's full range of products and services is detailed at nsbvt.com.