Northfield Savings Bank card and ATM upgrades are complete.  These steps have ensured we will maintain strong service to our customers and allow us to offer additional features to help manage your card transaction activity.
NSB ATM UPGRADE SCHEDULE
Upon completion of an ATM upgrade, that specific ATM will resume accepting deposits.
ATM deposits are permanently unavailable at non-NSB ATMs.  As always, mobile deposits are available through the NSB mobile app.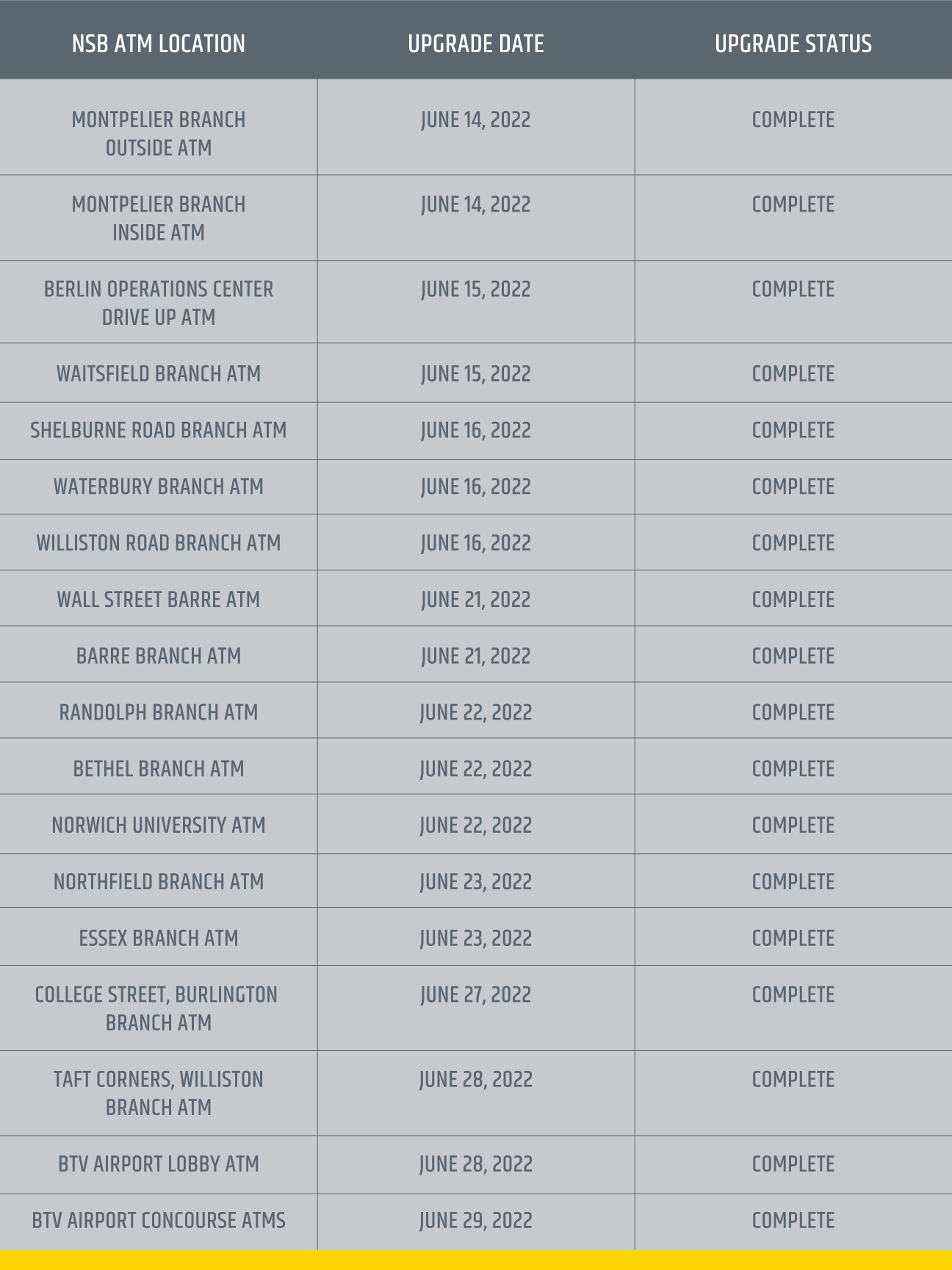 Questions? Please contact us at 1-800-672-2274 (800-NSB-CASH).